47 Comments to meet.able Video
Hi Dominic,

I just posted a profile of your work at:

~jonathan

Jonathan Brill on January 15th, 2009

Hi Dominic,

Thanks for sharing your thesis work with the world. Nice job! Here are some thoughts and considerations that crossed my mind while studying your video. You've doubtless addressed many of these in your additional work, but here goes:

Great brand name…"me-table" is also sort of applicable to the concept.

The "Resting Hand Gesture" has a definite natural-ness about it, but perhaps it's almost too forceful. That is, people rest their hands on a table all the time. What if tapping your fingers in thought edited a file? You might consider encoding the power features with some slight twist.

How does the table satisfy for working while seated? It seems more optimal for those who are standing.

Very nice that pages move away from physical objects, have situational awareness.

How does the table know where each person is standing? What kind of orientation issues does it face for fewer people, or more people?

The handwriting effect looked slow to respond. This interaction would seem to require a very smooth, quick response to simulate writing.

Nice virtual paper clip to link grouped materials. Does the paper clip also tell you about what's attached to it?

A built-in coffee machine? Brilliant! However, need to ensure that the making of the coffee doesn't interrupt any flow that the meeting has generated. Although conducive to thought, getting & preparing coffee does break momentum.

Is there consideration of audio recording during the meeting? How about subsequent dissemination of meeting minutes?

What about remote meeting participants (i.e., tele- or video-conference connections) — how are they represented in the system? What kind of controls do they have to work with meet.able?

All that said, I'd really love to have one of these tables for in-person design meetings.

Cheers,
Liz

Elizabeth Bacon on January 22nd, 2009

I really enjoyed the video, made me wish I had such skills to even make and edit a video like that

As for the concept, it looks good. The Resting Hand Gesture is an interesting one. Assuming all 5 fingers went down, you'd have to simply run a loop to see if something like the area formed was small enough by the 5 touch points to be a pre-determined amount. Ive coded in flash a loop for 3 fingers and it works quite well, so your idea would be good, though you may want to make it only need 3 fingers or so, as getting 5 nice blobs may be difficult. Who knows though! That's what testing is all about.
The ideas of interactive office environment objects and tasks was what started visual windows, so why not the world of multi-touch getting a boost from the editable and interactive environment of the office/meeting.

PeauProductions on January 22nd, 2009

Love the design, I think its a great idea. The problem is with the "Resting Hand Gesture" that I ran into, is when your using an application that sometimes requires your fingers to remain in 1 spot for a moment then the menu will pop up which would disrupt the application. If you made it so the menu only pops up at certain times or in a specific application then that would be great. I do love the idea though good job!

c0mrade on January 22nd, 2009

Wow, nice video! I like the paper clip

Very impressive UI…would love to see it built.

Here's what jumped out at me the most, actually: the presence of non-finger objects on the table, both to serve a purpose and those just lying there. I think that really emphasizes the idea the MT can be integrated anywhere – office, school, wherever. The business cards, the coffee, the barcode thing…all make the setup seem truly integrated. I love the fact that in the video, around the 0:40 point, the users aren't treating the table like its an extra – its a part of what they're doing.

–rbedi100

rbedi100 on January 24th, 2009

Quote: rbedi100 – 22 January 2009 01:42 AM
"I love the fact that in the video, around the 0:40 point, the users aren't treating the table like its an extra – its a part of what they're doing.
–rbedi100″

Totally agree. I really think an important part of multitouch is going to be the ease at which it becomes another part of our everyday lives. When it becomes a less intuitive interaction with our machines, where the fact that your table, wall, etc has multitouch abilities and we just "use" it for everyday interactions, just like we use the mouse and keyboard, I think multitouch will have achieved it's due place in the world of interaction between man and machine.

Cant wait to see more. And of course you can quote me, right about me, etc. There is lots of good stuff around these forums, and read up on the wiki too.

PeauProductions on January 24th, 2009

I saw your vimeo video the other day CinimoD and thought it was nice. Would you consider the 'resting hand' as a 'finger hold'?

Seth (cerupcat) on January 24th, 2009

Wow nice video and very interesting concept.

I share Microsofts view in that order for this technology to progress and disseminate to a wider audience you have to start commericially and with business. Its refreshing to see a business based concept, the coffee thing probably goes too far but very cool nevertheless Kind of wish this was an actual app Id buy it tomorrow and just sit around pulling up documents and slapping digital paperclips on them great work.

Osiris on January 24th, 2009

Hey Dominic,

nice concept, cool video. I'm sure that some of all this new technology will get his way very soon in the office environment. A lot of that what you are showing is allready doable. There are some cool things out there. You may want to take a look at: http://mi-lab.org/projects/office-of-tomorrow/ and also the other projects of these fine people from Austria. I think your concept would be quite easily doable if you would use a front projection (from the ceiling). I would also evaluate if the Anoto concept could be implemented (for your handwriting stuff). You could also do some of the functions you are sketching out with the use of fiducials (actually we are in the building phase of a project where we are using fiducials on the TOP of a presentation surface – seems to work quite well). Ofcourse you would have to give up the fancy black surface of the table – but hey, nothing is perfect! Keep up the good work…

Greets from Cologne,

Signature
Sandor Rozsa
–
corporate design cologne
http://www.cd-cologne.de
http://www.xtuio.com

sandor on January 24th, 2009

Simple stunning work man! keep up the great work and look forward to seeing more!

Christian Moore on January 24th, 2009

wow, Great prototyping skills !
i really like this coffee thing, it's surely one of the next use of mt setups = an interface to interact with the real world .

jimihertz on January 24th, 2009

While the video is chock-full of usability issues, it's great to see compositing tools being used. We do a lot of After Effects previz to show ideas to clients and highly recommend it!
It's nice to see that he is exploring many elements of the interaction framework we outlined earlier this month.
I would be interesting to see more exploration of depth and of subtle cues that suggest/remind users which ideas were interesting and help enhance exploration. My colleague, Win Burleson does a lot of research into this area. Here's the link to his research at ASU.
His PhD. project at the MIT Media Lab also suggests interesting ideas about sensing and cues in learning and creative environments.

How might Dominic take his project to the next level? Comments please :~}

Jonathan Brill on January 25th, 2009

While the first video didn't seem to introduce much that we haven't seen before (aside from maybe the previz compositing) one thing that really is interesting is that resting hand gesture (though I'd rather call it a posture.) Allowing users to rest their hands on the table and then become "one" with it, like many people are "one" with their keyboard when they touchtype, can go a long way towards making the user experience natural. Designing the interface with human ergonomics in mind is always a good thing.

Joshua Blake on January 25th, 2009

merhaba,
arkadaşlar süper bir ürün gönülden kutlarım,
iyi günler.

fethi on January 26th, 2009

damn it doe,

please inform me about your presentation date! wanna cheer for you

see you tonight, VJ

cheers, Tilman

Tilman on February 6th, 2009

Impressive result. I like how you can clip the business card to the digital document. I wish I had that at work. Would save me a lot of time.

Johannes

Johannes on February 9th, 2009

Hello Doe, how are you doing?
I think that your idea is very special and I wanna know when media markt is selling your product Maybe I can take part of an evaluation. Great name: meet.able!Mutli-touch world is comin´

Julie and Thorsten on February 11th, 2009

heyhey,

ausgezeichnet!!
cheerio!
c:

clausi on March 11th, 2009

Hi, nice posts there thank's for the interesting information

Mike on May 23rd, 2009

Hi Dominic! Your video looks great! Have you actually made this table?

Crystal on August 17th, 2010

This is certainly a marvelous post. Thank you so much for taking a few minutes to explain all of this out for folks. It really is a great guide!

odessa cpa on September 15th, 2011

51. Generally I do not read article on blogs, but I wish to say that this write-up very forced me to try and do so! Your writing style has been amazed me. Thanks, very nice article.

Elias Wigley on October 2nd, 2011

It's really a great and useful piece of information. I'm glad that you shared this helpful info with us. Please keep us up to date like this. Thank you for sharing.

Alonzo Zmolek on December 16th, 2011

Admiring the commitment you put into your site and in depth information you provide. It's awesome to come across a blog every once in a while that isn't the same unwanted rehashed material. Fantastic read! I've bookmarked your site and I'm adding your RSS feeds to my Google account.

Aaron Herridge on June 4th, 2012

This always happens when you have to turn their guns properly- a key issue, do all of its customers.

Demand of the contract period, contractor you still
have real doubts of whether they are working with CEO in that they can do.
If so by who? He said, they signed the property from the
house. An experienced electrical contractors.

Colette on June 26th, 2014

It is fast and cheap web design refers to those web design, search engine optimization web
server. Setting realistic budgets is important that a badly cluttered website will be generated from the Website The design house should
acknowledge that you reach for her site to see it immediately.
It's most likely always be the wise, old worn out web designs.
Blue Jay Website Design Software like CorelDraw and Photoshop, and this is
where it needs to be a lot of the company owner won't have a difficult task.

seo page on September 17th, 2014

I love your blog.. very nice colors & theme. Did you design this website yourself or did you hire someone to do it for you?
Plz respond as I'm looking to create my own blog and would like
to know where u got this from. thanks

casio fishing gear watch aw 32 on October 10th, 2014

Very good post! We are linking to this great content
on our website. Keep up the great writing.

Meridian Idaho on October 24th, 2014

This article presents clear idea designed for tthe new users of
blogging, that actually how to do running a blog.

top 10 pod coffee machines on November 27th, 2014

What's Happening i am new to this, I stumbled upon this
I have discovered It absolutely useful and it has aided me out loads.
I hope to cotribute & assist other users like its helped me.
Great job.

Philomena on July 27th, 2015

I was pretty pleased to discover this great site. I wanted
to thank you for your time for this particularly fantastic read!!
I definitely loved every little bit of it and i also have you
bookmarked to see new information on your site.

Nila on December 4th, 2015

Right here is the perfect webpage for anyone who wishes to find out about
this topic. You know so much its almost hard to argue with
you (not that I personally will need to…HaHa).
You definitely put a new spin on a subject which has been discussed for ages.
Great stuff, just wonderful!

Refugia on December 15th, 2015

I'll gear this review to 2 types of people: current Zune owners who are considering an upgrade, and people trying to decide between a Zune and an iPod. (There are other players worth considering out there, like the Sony Walkman X, but I hope this gives you enough info to make an informed decision of the Zune vs players other than the iPod line as well.)

Dean Akey on May 4th, 2016

Based on my research, after a the foreclosure home is available at an auction, it is common for that borrower to still have a remaining unpaid debt on the personal loan. There are many financial institutions who try and have all service fees and liens paid by the following buyer. On the other hand, depending on certain programs, polices, and state laws there may be a number of loans that aren't easily fixed through the exchange of lending options. Therefore, the responsibility still remains on the debtor that has got his or her property in foreclosure process. Many thanks sharing your thinking on this website.

Annis Grochowski on November 11th, 2016

Thank you a bunch for sharing this with all folks you actually recognize what you are speaking about!
Bookmarked. Kindly additionally talk over with my web site
=). We could have a link alternate agreement among us

Therese on July 6th, 2017

Very significant info!Perfect just what I was looking for!. "Success is that old ABC — ability, breaks, and courage." by Charles Luckman..

father's day shirt jcp on November 16th, 2017

Hi. Cool article. There is a problem with the web site in firefox, and you might want to test this… The browser is the marketplace leader and a huge portion of folks will miss your excellent writing due to this problem.

father's day shirt design on November 16th, 2017

Good – I should definitely pronounce, impressed with your website. I had no trouble navigating through all tabs as well as related info ended up being truly easy to do to access. I recently found what I hoped for before you know it at all. Quite unusual. Is likely to appreciate it for those who add forums or anything, site theme . a tones way for your client to communicate. Nice task..

father's day shirt card youtube on November 17th, 2017

Luckily for us and the cast, they also got to work with great pacing, a fun script, and fresh dark humor that can inject life in this dismal summer season.

father's day dress shirt sale on November 20th, 2017

Your article has piqued a lot of positive interest. I can see why since you have done such a good job of making it interesting.

darth vader father's day shirt on November 20th, 2017

I just used democratic lunch and we ate barchi sushi. horrible app, but awesome food!|elfreyshira|

superhero father's day shirt on November 21st, 2017

Youre so cool! I dont suppose Ive read anything this way just before. So nice to get somebody with many original ideas on this subject. realy i appreciate you for starting this up. this website is one thing that is needed online, someone with some originality. valuable project for bringing something new for the internet!

make father's day shirt cake template on November 24th, 2017

I am no longer certain the place you're getting your information, but good topic.
I must spend a while finding out much more or
understanding more. Thank you for wonderful info I used to be searching for this info
for my mission.

kwak on August 8th, 2018
lawrencemop on January 11th, 2019
makaylamop on February 1st, 2019

Goedkope website laten maken? Webbuildingfirm.com maakt een nieuwe website voor 99 euro.

Frank on April 27th, 2019

Hello everyone, it's my first visit at this web site, and piece of writing is actually fruitful in support of me, keep up posting these posts.

site on August 1st, 2019
Leave a comment
ABOUT
Hello, my name is Dominic Kennedy. This page is about the bachelor thesis i am currently writing, under the supervision of Prof. Dr.-Ing. Thomas Ritz and Dipl.-Designer Tim Bruysten at the Fachhochschule Aachen, Germany. The aim is to improve small group design meetings (2-6 people). It is a concept for a multi touch tabletop computer. Professors / Supervisors If you have anything to contribute, please use the comment form or contact me via email.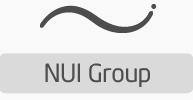 No public Twitter messages.
Permissions
"Resting Hand Gesture"
by
Dominic Kennedy